Search



Home


Surname


First Name
Popular Products



Coat of Arms


Clan Badges


Books & Gifts


Celtic Jewelry


Black Shirts


CD Music


Download

Design Gallery



Irish


Flags


Celtic


Tartans


Scottish


Claddagh


Surnames


Highlander


Celtic Radio
Research



History


Country


Families

Welcome to our Celtic Radio Store - part of Coat of Arms Online Sales! You can help support all of the Celtic Radio broadcast channels and our website by purchasing one of our quality made customized products. We combine our award winning designer graphics with brand name apparels. Our products make excellent gifts for all occasions and especially for the person that has it all!
We produce shirts for clans, organizations or websites! Expediated manufacturing and shipping is available for an additional charge. Please
contact
us for a custom quote.

Our Heraldry Database has thousands of Family histories to search. Visit Now!

Hudson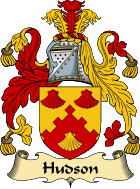 Coat of Arms

---

In early England a man was known by but one name. When surnames first came into use, Richard the son of Roger was known as Richard Fitz-Roger, Fitz being a corruption of the Latin, filius, or son. The nickname of Roger was Hodge, and the son of Roger became Hodgson, Hodson or Hudson, and Richard Fitz-Roger became Richard Hudson.

In the opinion of English genealogosts, the early ancestor.....
Family Name Search: Aachen
The Great Surname of
Aachen
Search Family History:
Search Over 30,000 Surnames in our
Index
!



Aachen
Coat of Arms





Antique Map of Germany





German Flag

Custom
Aachen

Products that we offer:
---

Download

Family History

Travel Mugs

Premium Tees

Woman Tees

Woman Tanks

Sport Shirt

Long Sleeve Tees

Baseball Shirt

Ringer Shirt

Hooded Jerseys

Children Tees

Aprons

Tote Bags

Mouse Pads

11 oz. Mugs

14 oz. Mugs

Beer Steins

Poster

Stickers

Magnets

Latin Frame

Basic Frame

Motto Frame

Laurel Frame

Deluxe Frame

5 Panel Cap

6 Panel Cap

Pigment Cap

Bandana

Military Cap

Bucket Hat

Adventurer Hat
More information about the
Aachen

surname:
---
We have no further information available.

Order our Family History product and we can research for you!

Surname Index