Search



Home


Surname


First Name
Popular Products



Coat of Arms


Clan Badges


Books & Gifts


Celtic Jewelry


Black Shirts


CD Music


Download

Design Gallery



Irish


Flags


Celtic


Tartans


Scottish


Claddagh


Surnames


Highlander


Celtic Radio
Research



History


Country


Families

Welcome to our Celtic Radio Store - part of Coat of Arms Online Sales! You can help support all of the Celtic Radio broadcast channels and our website by purchasing one of our quality made customized products. We combine our award winning designer graphics with brand name apparels. Our products make excellent gifts for all occasions and especially for the person that has it all!
We produce shirts for clans, organizations or websites! Expediated manufacturing and shipping is available for an additional charge. Please
contact
us for a custom quote.

Our Heraldry Database has thousands of Family histories to search. Visit Now!

O'Corrigan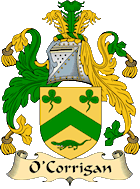 Coat of Arms

---

T

he great Gaelic family of Corrigan emerged and was first recorded in Ulster, where they were seated from very ancient times, long before the Norman Conquest in 1066. The O'Corrigans, O'Coraidhegain or O'Corragáin in Gaelic/Irish are descended through the Donnellys and the Maguires, Princes of Fermanagh, who in turn descended from the O'Hart, from the ancient King Colla da Criock, King of Orgiall, .....
Heraldry Database: Mcculloch
McCulloch


Heraldry Database

Surname: McCulloch
Branch: McCulloch
Origins: Scottish
More Info: Scotland


Background: The family name McCulloch is one of the oldest in Galloway. It is of ancient Celtic origin and as such, the family can boast of a number of fanciful legends concerning its origin.

According to one, the family is descended from Ulgric, the grandson of Owen Gallvus, king of the Cludienses, or Strathclyde Britons. Ulgric was killed leading the gallant but wild and undisciplined Gallovidians (natives of Galloway) in the van of King David's army at the Battle of the Standards in 1138. Ulgric and Douvenald were vice-sovereigns of Galloway, the McCullochs, Mackuloghs, or Culaghs holding sway over the lands of Ulgric, and the McDowalls over the lands of Douvenald.

According to another account, the name McCulloch derives from a warrior of earlier lineage. Gwallawc or The Hawk of Battle, a Gallovidian chieftain of the sixth century, whose battles were celebrated by the ancient bards and is reputed, in local legend, to have be buried beneath the Standing Stones of Torhouse. His descendants thus took the name Mac-Gwallawc.

Another legend claims that the McCullochs took their name from a warrior who in the Crusades carried the device of a wild boar (which in Gaelic is cullach) on his shield and distinguished himself in the Holy Land with his gallantry and daring. On his return, William the Lion, in reward for Cullach's martial prowess, granted him the lands of Myrton, Glassertoun, Killasser and Auchtnaucht. The grateful soldier adopted as his patronymic, the word cullach, his nom-de-guerre. His son Godfrey, named after Godfrey de Bouillon, the First King of Jerusalem and Knight Templar, was naturally styled Mac-Cullach. Although this story is the most plausible, it is probable that the king was merely confirming those lands in the name of the McCullochs as they are mentioned as being a prominent family in the area some 400 years before.



Motto:
Vi Et Animo, By Strength and Courage.
Arms:
Ermine, fretty Gules.
Crest:
A hand throwing a dart Proper.
View the Heraldry Dictionary for help.

T
his name, which in Scotland is found principally in Galloway and Wigtownshire, is of Celtic origin, but a number of alternative derivations has been proposed. The Irish Gaelic 'MacCu'uladh', meaning 'son of the Hound of Ulster', is anglicised as 'Maccullagh'. In Scots Gaelic it is often rendered 'Maccullaich', and translated as 'son of the boar'. They are, of course, very similar, and both are references to descriptive personal names suggesting fierce vigour. There is also a more northerly branch of the family around Oban, descendants of the Macdougalls, who may derive their name from 'MacLulaich', which may mean 'son of the little calf'. This, again, is a descriptive personal name and its significance is obscure. The progenitor of the Argyllshire Mccullochs was said to be Lulach, son of Gilla Comgan, the Celtic Mormaer, or Earl, of Moray. The Galloway Mccullochs first come to prominence when Thomas Maculagh, 'Counte de Wyggtone', appears on the Ragman Roll of 1296, rendering homage to Edward I of England. He may also be the same Thomas Makhulagh who was appointed sheriff of Wigtown in 1305. Mccullochs witnessed various charters throughout the fourteenth century and Sir Patrick M'Owlache is noted as being restored to his lands in 1363, having previously been forfeited, apparently for allegiance to the English. The family also lost the office of sheriff of Wigtown, which passed to the family of Agnew of Lochnaw who still hold this honorary title to this day. day. In 1488 Quinton Agnew, sheriff of Wigtown, was ordered to restore to Archibald McCulloch twenty-eight oxen, eighty-eight sheep, four horses and other goods. It is recorded in 1507 that the Mcculloch chief, in revenge for a raid on the town of Kirkcudbright, ravaged the Isle of Man, then in possession of the Earl of Derby. The Mccullochs appear to have acquired the lands of Myretoun, which were constituted into a barony around 1566. They were raised to the rank of baronet in 1634, but this title came to an unfortunate end when Sir Godfrey Mcculloch was executed at Edinburgh in 1697 for the murder of William Gordon. The trial was of such celebrity that it is recorded in Pitcairn's Criminal Trials of Scotland. The representation of the family passed to cousins, the Mccullochs of Ardwall, and there were other cadets. Major General Sir Andrew Mcculloch of Ardwall served in both the Boer War (1899–1902) and the First World War (1914–18), winning the Dist-inguished Service Order no less than three times. He was aide-de-camp to George V from 1931 to 1933.
Name Variations: McCulloch .
References:
One or more of the following publications has been referenced for this article.
The General Armory; Sir Bernard Burke - 1842.

A Handbook of Mottoes; C.N. Elvin - 1860.

Scottish Clans and Tartans; Neil Grant - 2000.

Scottish Clan and Family Encyclopedia; George Way of Plean and Romilly Squire - 1994.

Scottish Clans and Tartans; Ian Grimble - 1973.

World Tartans; Iain Zaczek - 2001.

Clans and Families of Scotland; Alexander Fulton - 1991.





Sign-up for a Founders account and receive personalized
family heraldry service and much more!


Want to know more?
Click the Heart!

Heraldry Database