Search



Home


Surname


First Name
Popular Products



Coat of Arms


Clan Badges


Books & Gifts


Celtic Jewelry


Black Shirts


CD Music


Download

Design Gallery



Irish


Flags


Celtic


Tartans


Scottish


Claddagh


Surnames


Highlander


Celtic Radio
Research



History


Country


Families

Welcome to our Celtic Radio Store - part of Coat of Arms Online Sales! You can help support all of the Celtic Radio broadcast channels and our website by purchasing one of our quality made customized products. We combine our award winning designer graphics with brand name apparels. Our products make excellent gifts for all occasions and especially for the person that has it all!
We produce shirts for clans, organizations or websites! Expediated manufacturing and shipping is available for an additional charge. Please
contact
us for a custom quote.

Our Heraldry Database has thousands of Family histories to search. Visit Now!

Sinclair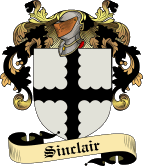 Coat of Arms

---

S

t Clare lay in Pont d'Eveque in Normandy, and was the birthplace of this great northern clan. Walderne de Santo Claro accompanied William the Conqueror on his invasion of England in 1066. His son by Margaret, daughter of Richard of Normandy, was one of the many Anglo–Norman barons who came north to settle in Scotland during the reign of David I. William de Santo Claro was granted the barony of Ros.....
Heraldry Database: Macgregor
MacGregor


Heraldry Database

Surname: MacGregor
Branch: MacGregor
Origins: Scottish
More Info: Scotland


Background: Claiming a regal origin, their motto anciently was, "My race is royal". Griogar, said to have been the third son of Alpin, king of Scotland, who commenced his reign in 833, is mentioned as their remote ancestor, but it is impossible to trace their descent from any such personage, or from his eldest brother, Kenneth Macalpine, from whom they also claim to be sprung.

According to Buchanan of Auchmar, the clan Gregor were located in Glenorchy as early as the reign of Malcolm Canmore (1057-1093). As, however, they were in the reign of Alexander II, (1214-1249) vassals of the Earl of Ross, Skene thinks it probable that Glenorchy was given to them, when that monarch conferred a large extent of territory on that potent noble. Hugh of Glenorchy appears to have been the first of their chiefs who was so styled. Malcolm, the chief of the clan in the days of Bruce, fought bravely on the national side at the battle of Bannockburn. He accompanied Edward Bruce to Ireland, and being severely wounded at Dundalk, he was ever afterwards know as "the lame lord".

In the reign of David II, the Campbells managed to procure a legal title to the lands of Glenorchy; nevertheless, the Macgregors maintained, for a long time, the actual possession of them by the strong hand. They knew no other right than that of the sword, but ultimately that was found unavailing, and at last, expelled from their own territory they became an outlawed, lawless and landless clan.

John Macgregor of Glenorchy, who died in 1390, is said to have had three sons; Patrick, his successor' John Dow, ancestor of the family of Glenstrae, who became the chief of the clan; and Greogor, ancestor of the Macgregors of Roro. Patrick's son, Malcolm, was compelled by the Campbells to sell the lands of Auchinrevach in Strathfillan to Campbell of Glenorchy, who thus obtained the first footing in Breadalbane, which afterwards gave the title of earl to his family.



Motto:
'S rioghal mo dhream, My race is royal.
Battle Cry:
Ard Choille!, The woody height!.
Arms:
Argent, a sword in bend dexter Azure and an oak tree eradicated in bend sinister Proper, the former supporting on its point in dexter chief canton an antique crown Gules.
Crest:
A lion's head erased Proper, crowned with an antique crown Or.
Supporters:
Dexter, a unicorn Argent crowned and horned Or; sinister, a deer Proper tyned Azure.
Plant:
Scots Pine.
View the Heraldry Dictionary for help.

T
he Clan Gregor held lands in Glenstrae, Glenlochy and Glenorchy. Sir Iain Moncreiffe believed that they were descended from the ancient Celtic royal family through the hereditary Abbots of Glendochart, a descent which may be proclaimed in the motto, 'Royal is my race'. There is no evidence to support the tradition that Gregor was the son of Kenneth Macalpin. He may have been Griogair, son of Dungal, who is said to have been a co-ruler of Alba, the kingdom north of Central Scotland, between AD 879 and 889. Most modern historians agree that the first certain chief was Gregor 'of the golden bridles'. Gregor's son, Iain Cam, One-eye, succeeded as the second chief sometime prior to 1390.
Robert the Bruce granted the barony of Loch Awe, which included much of the Macgregor lands, to the chief of the Camp-bells. In common with many royal gifts of the time, it was left to the recipient to work out how he would take possession of it. The Campbells had already built the stout Castle of Kilchurn, which controlled the gateway to the western Highlands. They harried the Macgregors, who were forced to retire deeper into their lands until they were largely restricted to Glenstrae. Iain of Glenstrae, the second of his house to be called 'the Black', died in 1519 with no direct heirs. The Campbells supported the succession of Eian, who was married to the daughter of Sir Colin Campbell of Glenorchy. Eian's son, Alistair, fought the English at the Battle of Pinkie in 1547 but died shortly thereafter. In 1660 Colin Campbell of Glenorchy, who had bought the superiority from his kinsman, Argyll, refused to recognise the claim of Gregor Roy Macgregor to the estates. For ten years Gregor waged war against the Campbells. He had little choice but to become an outlaw, raiding cattle and sheltering in the high glens. In 1570 the Campbells captured and killed him. His son, Alistair, claimed the chiefship, but was unable to stem the tide of persecution which was to be the fate of the 'Children of the Mist'.
John Drummond, the king's forester, was murdered after hanging some Macgregors for poaching. The chief took responsibility for the act, and was condemned by the Privy Council. In April 1603 James VI issued an edict proclaiming the name of Macgregor 'altogidder abolisheed', meaning that those who bore the name must renounce it or suffer death. Macgregor, along with eleven of his chieftains, was hanged at Edinburgh's Mercat Cross in January 1604. Clan Gregor was scattered, many taking other names, such as Murray or Grant. They were hunted like animals, flushed out of the heather by bloodhounds. Despite their savage treatment, the Macgregors actually fought for the king during the civil war. When the Earl of Glencairn attempted a rising against the Commonwealth in 1651, he was joined by two hundred of the clan. In recognition of this, Charles II repealed the pro- scription of the name, but this was promptly reimposed when William of Orange deposed Charles's brother, James VII.
It was at this time that the legendary Rob Roy Macgregor came to prominence. Born in 1671, a younger son of Macgregor of Glengyle, he was forced to assume his mother's name of Campbell. His adventures have been immortalised and romanticised by Sir Walter Scott's novel, Rob Roy, but there is little doubt that he was a thorn in the government's flesh until his death in 1734. When the Stuart flag was raised in 1715, he attached himself to the Jacobite cause, although acted largely independently. After the indecisive Battle of Sheriffmuir, he set out plundering at will. In one raid he put Dumbarton into panic, causing the castle to open fire with its cannon. He is buried in the churchyard at Balquhidder.
The persecution of Clan Gregor ended in 1774, when the laws against them were repealed. In order to restore their clan pride, it was necessary to re-establish the chiefs. A petition subscribed by eight hundred and twenty- six Macgregors declared General John Murray of Lanrick to be the proper and true chief. He was, in fact, a Macgregor, being a descendant of Duncan Macgregor of Ardchoille who died in 1552. The general had served extensively in India before being created a baronet in July 1795. His son, Sir Evan, was also a general and later Governor of Dominica. He married a daughter of the fourth Duke of Atholl, for whom he built the House of Edinchip, until recently the home of the present chief. Sir Evan played a prominent part in the 1822 visit of George IV to Scotland, where he and his clansmen guarded the honours of Scotland. He proposed the toast to the 'chief of chiefs' at the royal banquet in Edinburgh. The father of the present chief, Sir Malcolm Macgregor, served in the navy during the First World War, being decorated not only by his own country, but also by France.
Name Variations: Arrowsmith, Black, Bower, Bowers, Bowmaker, Brewer, Caird, Comrie, Dennison, Denson, Dochart, Docharty, Docherty, Dowie, Fletcher, Gair, Geuer, Gregor, Gregorson, Gregory, Greig, Grewar, Greyson, Grier, Grierson, Griesck, Grigor, Gruer, King, Kirkpatrick, Laikie, Leckie, Lecky, MacAdam, MacAinsh, MacAlaster, MacAldowie, MacAlester, MacAngus, MacAnish, Macara, Macaree, MacCainsh, MacCance, MacCansh, MacChoiter, MacConachie, MacCondach, MAcCondochie, MacCrouther, MacGregor, MacGrewar, MacGrigor, MacGrouther, MacGrowther, MacGruder, MacGruer, MacGruther, MacIldowie, MacIlduff, MacIlduy, MacInnes, MacInstalker, MacLeister, MacLiver, MacNay, MacNea, MacNee, MacNeice, MacNeish, MacNess, MacNey, MacNie, MacNiesh, MacNish, MacNocaird, MacNucator, MacPeter, MacPetrie, Malloch, McGregor, Neish, Neish, Nice, Nish, Nucator, Orr, Pattullo, Peat, Peter, Peterkin, Peters, Peterson, Petrie, Rob Roy, Skinner, Stalker, Stringer, Walker, White, Whyte .
References:
One or more of the following publications has been referenced for this article.
The General Armory; Sir Bernard Burke - 1842.

A Handbook of Mottoes; C.N. Elvin - 1860.

Scottish Clans and Tartans; Neil Grant - 2000.

Scottish Clan and Family Encyclopedia; George Way of Plean and Romilly Squire - 1994.

Scottish Clans and Tartans; Ian Grimble - 1973.

World Tartans; Iain Zaczek - 2001.

Clans and Families of Scotland; Alexander Fulton - 1991.



Ancient


Ancient Hunting


Modern


Ancient Rob Roy MacGregor




Sign-up for a Founders account and receive personalized
family heraldry service and much more!


Want to know more?
Click the Heart!

Heraldry Database