Search



Home


Surname


First Name
Popular Products



Coat of Arms


Clan Badges


Books & Gifts


Celtic Jewelry


Black Shirts


CD Music


Download

Design Gallery



Irish


Flags


Celtic


Tartans


Scottish


Claddagh


Surnames


Highlander


Celtic Radio
Research



History


Country


Families

Welcome to our Celtic Radio Store - part of Coat of Arms Online Sales! You can help support all of the Celtic Radio broadcast channels and our website by purchasing one of our quality made customized products. We combine our award winning designer graphics with brand name apparels. Our products make excellent gifts for all occasions and especially for the person that has it all!
We produce shirts for clans, organizations or websites! Expediated manufacturing and shipping is available for an additional charge. Please
contact
us for a custom quote.

Our Heraldry Database has thousands of Family histories to search. Visit Now!

Carruthers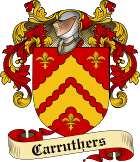 Coat of Arms

---

T

he name arises in Dumfriesshire and appears to allude to an ancient British fort called Caer Rydderch or Rhythyr. Black asserts that this means 'fort of Rydderch', which appears to be a form of personal name. The family rose in the thirteenth century to be stewards of Annandale under the Bruces. Black narrates the career of Nigel de Karruthers, a cleric who was Rector of Ruthwell in 1380, rose to .....
Family Name Index: ( Showing 21 To 30 Of 32122)
Welcome to the Coat of Arms Online Surname index. Search our entire catalog of designs for your family surname. Click on the Coat of Arms to view a larger version. If you ordering from a third-party site and require the Arms #, you can find it here. Can't find your family's Coat of Arms, no worries...contact us and we will have our graphic artist create your family's Coat of Arms!
Surname
Origins
Flag
Design
Info
Type of Arms
Arms #
Abarca
Spanish

Coat of Arms
27081
Abaria
Spanish

Coat of Arms
27082
Abaroa
Spanish

Coat of Arms
27083
Abarrategui
Spanish

Coat of Arms
27084
Abascal
Spanish

Coat of Arms
27085
Abasto
Portuguese

Coat of Arms
22630
Abat
Spanish

Coat of Arms
27086
Abati
Italian

Coat of Arms
20833
Abaurrea
Spanish

Coat of Arms
27087
Abbans
French

Shields
12106