Search



Home


Surname


First Name
Popular Products



Coat of Arms


Clan Badges


Books & Gifts


Celtic Jewelry


Black Shirts


CD Music


Download

Design Gallery



Irish


Flags


Celtic


Tartans


Scottish


Claddagh


Surnames


Highlander


Celtic Radio
Research



History


Country


Families

Welcome to our Celtic Radio Store - part of Coat of Arms Online Sales! You can help support all of the Celtic Radio broadcast channels and our website by purchasing one of our quality made customized products. We combine our award winning designer graphics with brand name apparels. Our products make excellent gifts for all occasions and especially for the person that has it all!
We produce shirts for clans, organizations or websites! Expediated manufacturing and shipping is available for an additional charge. Please
contact
us for a custom quote.

Our Heraldry Database has thousands of Family histories to search. Visit Now!

MacDonald of Clan Ranald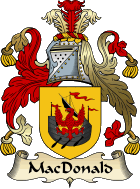 Coat of Arms

---

D

uring the whole of the 15th century the Clanranald had been engaged in feuds regarding the lands of Garmoran and Uist; first, with the Siol Gorrie, or race of Godfrey, eldest brother of Ranald, the founder of the tribe, and afterwards with the MacDonalds or Clanhuistein of Sleat, and it was not till 1506, that they succeeded in acquiring a legal title to the disputed lands. John, eldest son of Hug.....

| | |
| --- | --- |
| A Thousand Curses Upon Love | $7.95 |
| | |
| --- | --- |
| Album: A Thousand Curses Upon Love by Jennifer Licko Shelton | |
Title:
Artist:
Year:
Type:
Album Rating:

A Thousand Curses Upon Love
Jennifer Licko Shelton
2008
Pre-Owned

Preview Tracks

NO
SONG TITLE
DURATION
RATING
LISTEN
1
Turning Away
4:33
-
2
The Moon Going Home
3:37
-
3
Mile Marbhphaisg Air A'Ghaol
4:14
4.8
4
Fickle Breezes
4:15
-
5
Nollaig na mBan
3:27
2.5
6
The Song of the Singing Horseman
4:40
-
7
Siuthadaibh bhalachaibh
3:32
-
8
Hard Times Come Again No More
4:05
4.5
9
The Sea
4:13
4.0
10
Clare to Here
3:53
3.0
---
Shipping & Guarantee:

All orders are shipped via the United States postal service. Downloads are sent via Email within 24-48 hours. For business and wholesale orders, please
contact
us for a discounted price and special shipping instructions. Orders outside of the United States requires additional shipping fees. We offer a 30 day money back guarantee for defects in workmanship. Your satisfaction is our priority! Please tell your friends and family about the Celtic Radio Store!
---