Search



Home


Surname


First Name
Popular Products



Coat of Arms


Clan Badges


Books & Gifts


Celtic Jewelry


Black Shirts


CD Music


Download

Design Gallery



Irish


Flags


Celtic


Tartans


Scottish


Claddagh


Surnames


Highlander


Celtic Radio
Research



History


Country


Families

Our store includes not only customized products, but select clothing items from brand name house hold names like Champion, Izod, WeatherProof, Adidas and more. For those in rural areas or that are home bound, we offer a separate clothing store containing thousands of items that can be purchased quickly with expedited service and shipping (hard to find larger sizes are available). We offer a wide selection of popular Celtic and Medieval books, Jewelry, Gifts, Accessories (such as caps and designer bags), Mouse Pads, Coat of Arms Plaques, Surname History PDF files, Bumper Stickers and Coat of Arms Downloads.

Our Heraldry Database has thousands of Family histories to search. Visit Now!

Fulton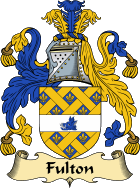 Coat of Arms

---

T

his name is often spelt 'Fullerton' and the principal family of this name held the barony of Fullarton in Ayrshire. The name itself may be a derivative of 'Fowler', and relate to the keeping of birds, or may come from 'Fuller', meaning a 'bleacher of cloth'. The family are said to be of Anglo-Saxon or Norman origin, and the first recorded instance of the name occurs towards the end of the thirteen.....

| | |
| --- | --- |
| A Story to Tell | $7.95 |
| | |
| --- | --- |
| Album: A Story to Tell by Linda Welby | |
Title:
Artist:
Year:
Type:
Album Rating:

A Story to Tell
Linda Welby
2009
Pre-Owned

Preview Tracks

NO
SONG TITLE
DURATION
RATING
LISTEN
1
The Galway Fiddler
2:32
5.0
2
If I Could Turn Back the Clock
3:10
5.0
3
A Lonely Lovely Man (My First Love)
4:29
-
4
Port Cait Dan (Jig)
2:21
-
5
We Love You, Mum
3:31
-
6
Crazy Love
2:38
1.8
7
A Night I'll Never Forgot
4:02
1.0
8
When I see You Again
5:03
-
9
Paddy Doorhy's Hornpipe
2:32
3.0
10
Dear Dad
3:47
4.0
11
My Love For You
3:51
5.0
12
You're The One
2:59
-
---
Shipping & Guarantee:

All orders are shipped via the United States postal service. Downloads are sent via Email within 24-48 hours. For business and wholesale orders, please
contact
us for a discounted price and special shipping instructions. Orders outside of the United States requires additional shipping fees. We offer a 30 day money back guarantee for defects in workmanship. Your satisfaction is our priority! Please tell your friends and family about the Celtic Radio Store!
---