Search



Home


Surname


First Name
Popular Products



Coat of Arms


Clan Badges


Books & Gifts


Celtic Jewelry


Black Shirts


CD Music


Download

Design Gallery



Irish


Flags


Celtic


Tartans


Scottish


Claddagh


Surnames


Highlander


Celtic Radio
Research



History


Country


Families

We produce shirts for clans, organizations or websites! Expediated manufacturing and shipping is available for an additional charge. Our ever growing selections of designs includes family Coat of Arms, Scottish Clan Badges, Irish Claddagh Badges, Flags, Tartans, Surnames, Celtic, Irish and Scottish designs. Please
contact
us for a custom quote on bulk orders.

Our Heraldry Database has thousands of Family histories to search. Visit Now!

Armstrong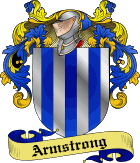 Coat of Arms

---
The legends and traditions of this powerful Borders family hold that the first of the name was Siward Beorn ('sword warrior'), also known as Siward Digry ('sword strong arm'), who was the last Anglo–Danish Earl of Northumberland and a nephew of King Canute, the Danish king of England who reigned until 1035. The family is said to have been related by marriage both to Duncan, King of Scots and Willi.....
Heraldry Database: Hamilton
Hamilton


Heraldry Database

Surname: Hamilton
Branch: Hamilton
Origins: Scottish
More Info: Scotland


Background: The story of the Hamiltons is a story of bravery, romance, intrigue, splendor, ambition, and yes, even treachery. It can be rightly claimed that the history of this great family is the history of Scotland.

The Hamiltons were the most important of the Lowland clans. The current Hamilton 'chief', Angus Douglas Hamilton, 15th Duke of Hamilton, is still the Premier Duke of Scotland, the Hereditary Keeper of the Palace of Holyroodhouse and a member of the Royal Company of Archers. At one time they aspired to the crown itself, as serious rivals to the Stuarts. Though they did not lead the same lifestyle as the Highland clans, their hereditary chiefship, network of cadet houses with dependents, and their distinctive tartan make it clear they were truly a Scottish Clan, with the sense of blood kinship and family loyalties which are inseparable from this concept.

Since early in the 14th century, the Hamilton family has played a prominent part in Scottish history. It was a Hamilton who fought alongside Robert the Bruce at Bannockburn: a Hamilton who was heir to the Scottish throne in the 16th century and who arranged the marriage between Mary Queen of Scots and the Dauphin of France; and it was a Hamilton that Hess tried to contact by parachuting into Scotland during World War II.



Motto:
Through, Troimh.
Arms:
Quarterly, 1st & 4th grand quarters, counterquartered, (I) & (IV) Gules, three cinquefoils Ermine; (II) & (III) Argent, a lympahd Sable, sails furled Proper, flagged Gules; 2nd & 3rd grand quarters, Argent, a man's heart Gules ensigned with an imperial crown Proper, on a chief Gules ensigned with an imperial crown Proper, on a chief Azure three stars of the First.
Crest:
Dexter, in a decal coronet an oak tree fructed and penetrated transversely in the main stem by a frame saw Proper, the frame Or (Hamilton); sinister, on a chapeau Gules turned up Ermine a salamander in flames Proper (Douglas).
Supporters:
Two antelopes Argent, armed, gorged with a ducal coronet, chained and unguled Or.
Badge:
Standing on a ducal coronet, an oak tree fructed and penetrated transversely by a frame saw, proper, the frame Or.
Plant:
Bay Leaves.
View the Heraldry Dictionary for help.

I
t is believed that this family descends from a Norman, Walter Fitz Gilbert of Hambledon, who appears in a charter to the Monastery of Paisley around 1294. In Old English Hamel Dun means bare hill and as a place name is found in Hampshire, Surrey and Dorset. His lands appear to have been in Renfrewshire, but for his belated support of Robert the Bruce he was granted lands in the Lothians and Lanarkshire including the lands of Cadzow, later to become Hamilton town.
Walter's son, David, fought for David II in 1346 at the Battle of Neville's Cross, where he was captured and held prisoner until a substantial ransom was paid. James, first Lord Hamilton, married Princess Mary, daughter of James III, in 1474. The issue of this marriage were clearly in line of succession to the throne, and Princess Mary's son was created Earl of Arran. The family extended the simple Castle of Brodick on the island of Arran, and in the nineteenth century the chiefs developed it into a splendid stately home. The second Earl of Arran was the heir to the throne of both James IV and Mary, Queen of Scots. He was made Regent of Scotland while the queen was a child and to secure his claim to the throne he proposed to marry his son to her. In the end the match did not take place, and Mary married the heir to the French throne. However, Arran had figured prominently in the marriage negotiations with France and, as a reward, he was created Duke of Chatelherault in the French peerage in 1548. When Mary's marriage to the Dauphin of France ended with his death, the Hamilton hopes of a royal match were again rekindled. He was sent into exile for five years in 1561 when he openly opposed Mary's marriage to Lord Darnley, but on his return he tried to save the ill-fated queen, who stayed at Cadzow after her escape from Lochleven.
The fourth Earl of Arran and third Duke of Chatelherault became Chancellor of Scotland and keeper of both the strategic Castles of Edinburgh and Stirling. In 1599 he was advanced to the rank of Marquess. His brother, Claud, was created Lord Paisley in 1587, and later Lord Abercorn. This branch of the family also prospered, Abercorn being translated into an earldom and ultimately a dukedom in 1868. The Dukes of Abercorn now have their seat in Ulster in the splendid house of Baronscourt.
The third Marquess was a staunch supporter of Charles I, who rewarded him in 1643 with a Scottish dukedom, making Hamilton the premier peer of Scotland. Hamilton led an army into England after the Scots had handed Charles over to Parliament, but strategic errors and the superiority of the English army resulted in his defeat at Preston in 1648. He was beheaded at Whitehall in 1649 shortly before the king. His brother, the second Duke, was a brave but less than competent soldier who was killed at the Battle of Worcester in 1651.
The title passed to Anne, the daughter of the first Duke. A woman of great intellect and determination, she inherited the title and estates heavily burdened by debts, a situation made worse by a legal dispute with her kinsman, the Earl of Abercorn, who challenged her right to succeed. She had married William Douglas, Earl of Selkirk, and set out to re-establish the family seat, laying the found- ations for the building of a great palace. Her son, the fourth Duke, must have inherited some of the fire and energy of his mother, as he met his death in a duel in London in 1712. The affair was something of a scandal, as the parties' seconds also joined in, and after Hamilton killed his opponent, Lord Mohun, one McCartney promptly killed the duke. The fifth and sixth Dukes extended the palace and built the splendid hunting lodge named Chatelherault, now part of a public park.
Alexander, the tenth Duke, completed the enlargement of Hamilton Palace and adorned it with spectacular works of art collected from all over the world. He was nicknamed 'Il Magnifico' and lived in truly regal style. He crowned his royal ambitions by marrying his son, William, to Princess Marie of Baden, a cousin of Napoleon III. The fourteenth Duke inherited his family's sense of adventure and in 1933 piloted the first aeroplane to fly over Everest. The fifteenth Duke is an engineer, a former RAF test pilot and an author. Hamilton Palace was demolished because of mining subsidence and the seat is now Lennoxlove, near Haddington.
Name Variations: Hamilton, Hameldon, Hamildune, Hamildone, Hameldone, Hamiltun, Hamiltune, Hamildone, Hambledon, Hamblenden, Hambeden, Hambeldene, Hameledene, Hamelden, Hamilden, Hameldon, Hamelton, Hambleton.
References:
One or more of the following publications has been referenced for this article.
The General Armory; Sir Bernard Burke - 1842.

A Handbook of Mottoes; C.N. Elvin - 1860.

Scottish Clans and Tartans; Neil Grant - 2000.

Scottish Clan and Family Encyclopedia; George Way of Plean and Romilly Squire - 1994.

Scottish Clans and Tartans; Ian Grimble - 1973.

World Tartans; Iain Zaczek - 2001.

Clans and Families of Scotland; Alexander Fulton - 1991.



Ancient Dress


Modern Dress


Green


Ancient Hunting


Modern Hunting




Sign-up for a Founders account and receive personalized
family heraldry service and much more!


Want to know more?
Click the Heart!

Heraldry Database