Search



Home


Surname


First Name
Popular Products



Coat of Arms


Clan Badges


Books & Gifts


Celtic Jewelry


Black Shirts


CD Music


Download

Design Gallery



Irish


Flags


Celtic


Tartans


Scottish


Claddagh


Surnames


Highlander


Celtic Radio
Research



History


Country


Families

Welcome to our Celtic Radio Store - part of Coat of Arms Online Sales! You can help support all of the Celtic Radio broadcast channels and our website by purchasing one of our quality made customized products. We combine our award winning designer graphics with brand name apparels. Our products make excellent gifts for all occasions and especially for the person that has it all!
We produce shirts for clans, organizations or websites! Expediated manufacturing and shipping is available for an additional charge. Please
contact
us for a custom quote.

Our Heraldry Database has thousands of Family histories to search. Visit Now!

MacNicol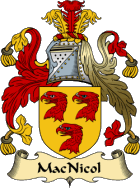 Coat of Arms

---
The personal name Nicol is a diminutive of Nicholas or Nikolas, a male given name derived from the Greek name Nikolaos, a combination of the words for "victory" and "people". The name can be understood to mean victory of the people. The Greek word (Nikolaos) is derived from Egyptian nekht, meaning "to be strong" or "powerful". In addition, "laos" in Greek, originates from the word root " -las", a.....
Heraldry Database: O��kennedy
O��Kennedy


Heraldry Database

Surname: O��Kennedy
Branch: O'Kennedy
Origins: Irish
More Info: Ireland


Background: From the Gaelic or Celtic words Kean-na-ty; the head of the house, or chief of the clan. Ceannaide signifies also a shopkeeper, a merchant.



Motto:
Avis la fin, Consider the end.
Arms:
Sa. an escallop or, betw. three helmets, close, ar. garnished of the second.
Crest:
A hand ppr. holding an acorn betw. two oak leave vert.
View the Heraldry Dictionary for help.

T
he eponymous ancestor of the O'Kennedys was Kennedy, nephew of Brian Boru, or Cinneide in Irish, the resultant surname being O Cinneide (Brian Boru's father was Cinneide). They are thus a Dalcassian sept, and at first their territory was around Glenomra near Killaloe, and their occupation is perpetuated by the name of the civil parish comprising that area, viz. Killokennedy, but pressure from the powerful O'Briens and MacNamaras caused them to cross the Shannon and settle in Upper and lower Ormond. There they soon increased in power and importance, and from the eleventh to the sixteenth century they were lords of Ormond. The sept divided into three branches, the chiefs of which were distinguished by the epithets Don (brown), Fionn (fair) and Rua (red). The Four Masters record the martial exploits of many of these chiefs. According to Keating, St. Ruadhan of Lorrha was the special protector of the O'Kennedys of Ormond. A branch of the sept emigrated to Antrim about the year 1600, and the name is found in that county now, though, no doubt, some of the Ulster Kennedys are of Scottish origin, for Kennedy is also a Scots name. Kennedy, indeed, is one the commonest names in Ireland, being widely distributed over all the provinces, with a preponderance in Co. Tipperary: it is placed sixteenth in the statistical list of Irish surnames with an estimated present day population of some eighteen thousand persons.
Unlike most Irish surnames Kennedy has few synonyms in English: one, however, still found in Co. Leitrim is interesting, viz. Minnagh, I.e. Muimhneach - or the Munster man (cf. Donlevy - Ultagh). Kennedy became Quenedy in Spanish, for, like all the great Irish families, many of the sept found their way to the continent. Matthew Kennedy (1652-1735), who went to France after the capitulation of Limerick in 1691, was a notable literary figure in Paris: he was remarkable for his life-long enthusiasm for the Irish language. At home the O'Kennedys, though remaining Catholic, were not entirely submerged as a result of the successive conquests and confiscations of the seventeenth century: an Order of the Lord Lieutenant, dated 30th March, 1705, granting permission to a few selected papists to carry arms, including eight gentlemen of Co. Tipperary, and among them is John Kennedy of Polnorman. In more modern times the name has been less prominent than might be expected having regard to its numerical strength. It furnished sensational news in 1779 through the famous abduction case of the two Miss Kennedys of Co. Waterford. In the same century Rev. John Kennedy, a Presbyterian minister, made a useful contribution to social history by keeping an interesting diary (1724-1730) describing his many duties in Ulster. Another author was Patrick Kennedy (1801-1873); while, also in the field of literature, Patrick John Kennedy (1843-19069), was a well-known Irish-American Catholic publisher. In our own day a brilliant lawyer, Hugh Kennedy (1879-1936), was first Chief Justice of the Irish Free State.
In the earlier editions of this book, no mention was made of that small O'Kennedy sept which was one of the Ui Maine or Hy Many group located in Connacht (of the same stock as the O'Dorceys or Darcys and O'Loughnans), because it was of minor importance especially having regard to the numerical strength of the Ormond O'Kennedys and the power and prominence of their chiefs. The latter were descended from Cinneide, nephew of Brian Boru, the greatest of the kings of independent Ireland, who was killed at Clontarf in 1014 during the battle which finally destroyed the power of the Norsemen (or Danes as they are often called) in Ireland. the surname came into being in the eleventh century as O Cinneide, which was later anglicized O'Kennedy. Cinneide was also the name of Brian Boru's father, who was King of Thomond. The prefix O, which was discarded in the period of Gaelic and Catholic depression under the Penal Code imposed on the country in the seventeenth and eighteenth centuries by its English conquerors, has seldom been resumed in modern times, leaving the name simply Kennedy. This is now one of the most numerous surnames in Ireland.
The principal sept of O'Kennedy, of this Dalcassian descent, originated in Thomond, in that part of County Clare where their name is perpetuated in the parish of Killokennedy, near Killaloe. They are generally stated to have been driven thence by the O'Briens and the Macnamaras at an early date, and they certainly prospered and multiplied in their new territory on the other side of the Shannon in Ormond (Co. Tipperary), for as early as 1159 the Four Masters, who have many references to the family after 1300, describe the then chief as Lord of Ormond. There they became undisputed lords of that country: they appear, for example as a "nation" of importance in an Ormond deed of 1336. The sept was subdivided into three, the chiefs thereof being called respectively O'Kennedy finn (fionn, fair), O'Kennedy Roe (rua, red) and O'Kennedy Donn (donn, brown). Their history can be read in Dermot F. Gleeson's admirable book The Last Lords of Ormond. Nevertheless they were not without influence in Thomond after their migration, for we find Donal O'Kennedy as Bishop of Killaloe from 1231-1252.
In due course they spread eastwards from Ormond sot that by 1659, when Petty's "Census" was taken, Kennedys were numerous throughout County Tipperary and had settled in considerable numbers as far east as the city of Waterford. The name in that document is also spelt Keenedy, Kenedie, Kenady, Kenedy etc. At that date there were 36 families called Kennedy in the baronies nearest to that city. This in interesting because this area is close to Stokestown and Dunganstown, the homeland of the ancestors of John Fitzgerald Kennedy, the first man of Gaelic-Irish ancestry on both sides to hold the office of President of the United States of America: his great grandfather, Patrick Kennedy, was baptized there on October 18, 1829, son of James Kennedy, his mother's maiden name being Maria Handrick of the same place, which brings them back to the end of the eighteenth century. The name Handrick, Hendrick and Hendrick (O hEanraic in Irish) is associated with this same district in south Wexford and is very rare elsewhere.
Place-names give some indication of O'Kennedy location. Mount Kennedy, the seat of the baronet family of Kennedy, and Newtownmountkennedy, a small town in County Wicklow, lie some distance from those parts in the country chiefly associated with the name; but most of the place-names embodying the surname O'Kennedy are found in one of their homelands. In addition to Killokennedy (cill, kil, church), which has already been mentioned, there is Garrykennedy (garrai, garry, garden) in Upper Ormond and Coolkennedy (cuil, cool, corner or nook) also in north Tipperary. There is, too, a place in south County Waterford called Ballykennedy (baile, bally, home or place).
Several Kennedys were officers in JamesII's Irish army and fought at the Battle fo the Boyne in 1690, and in other less disastrous engagements during the Williamite War. As a result of their loyalty to the Stuart and Catholic cause seventeen of the name were outlawed after the Jacobite defeat and their lands were confiscated in consequence. The majority of them were from County Tipperary and from the city of Dublin. Some, of course, had lost their lands a generation earlier in the debacle under the Cromwellian regime. These, when they did not go to the Continent to become the forerunners of the famous Wild Geese, disdaining to work as labourers for the new "upstart" proprietors, had to seek a dangerous living as rapparees or tories: as such they usually met a premature death, as for example Daniel Kennedy, for whose head, set up as a warning over the gate of Carlow Castle, an English officer received a reward of £20 (a large sum then) in May 1657.
In contrast to this melancholy but not inglorious picture it may be added that, before the Land Acts had transferred ownership from the landlords to the occupying tenants, there were 19 Kennedys listed in de Burgh's Landowners of Ireland, 1878, a book which gives particulars of all landlords in possession of considerable estates at that date. Of these, however, only two were seated in a part of the country traditionally associated with the name. Those who remained at home, and at the same time retained the faith and national spirit of their forbears, had to be content with a more humble position in the country.
An interesting sidelight on the Irish origin of the Scottish Kennedys is given by Dr. Handley in the Irish in Scotland (p.7). Writing at the end of the 15th century the Scots poet Dunbar calls his fellow bard (Kennedy) an Irish beggar, and their dispute reveals the extent to which the Irish language was then prevalent in south-west Scotland.
Name Variations: Ceanneidigh, Ceannaideach,Cinneidigh, Cennedi, O'Cinneide, Cinneide, Cendetig, Cennetig, O'Cinnkide, Canady, Canedy, Canidy, Canaday, Minagh, Minnagh, MacUalraig, MacKenedy, McKennedy, M'Kenedy, Mac Ulric, Mac Walrick, Kennedy, O'Kennedy, Kennady, O'Kennedy, Kenedy, Kanady, Kannady, MacKennedy, MacKennedie, Canada, Canadey, Canady, Caneday, Canedy, Caniday, Cannada, Cannaday, Cannady, Canneday, Canniday, Cenedy, Cennidy, Ceniday, Chinneide, Kanada, Kanaday, Kanadey, Kinidy, Kannedy, Kenada, Kendy, Keneday, Kenerdy, Kennaday, Kennady, Kenidy, Kenndy, Kenneday, Kennerday, Kennidy.
References:
One or more of the following publications has been referenced for this article.
The General Armory; Sir Bernard Burke - 1842.

A Handbook of Mottoes; C.N. Elvin - 1860.

Irish Families, Their Names, Arms & Origins; Edward MacLysaght - 1957.

The Surnames of Ireland; Edward MacLynsaght - 1957.

The Book of Irish Families Great and Small.


| | |
| --- | --- |
| Discuss | Search |


Sign-up for a Founders account and receive personalized
family heraldry service and much more!


Want to know more?
Click the Heart!

Heraldry Database