HOME
BOOKS & GIFTS
JEWELRY
CD MUSIC
COAT OF ARMS
CLAN BADGES
SURNAMES
TARTANS
WORLD FLAGS
CELTIC DESIGNS
IRISH DESIGNS
IRISH CLADDAGH
SCOTTISH DESIGNS
FRAMED COAT OF ARMS
BLACK SHIRT SHOP
Our catalog of products also includes three designer logos created specially by the Celtic Radio designers:

'Enjoy Life' Brand - Pigmented fun t-shirts with our 'Enjoy Life' logo. Stickers available too!

'StormCelt' Brand - Rugged wilderness outdoor wear for the true independent Celt.

'StormGale' Brand - Clothing products to keep you warm & dry when storm winds blow.
Stay up to date on our latest product offerings and sales. Get special notice of all of our sales for smart savings. Sign-up for our newsletter!


Email Address:

PDF Celtic Radio
Order Form
Coat Of Arms









Many theories have been put forward to account for the evolution and perfection of heraldry. Its birth coincided with changes in the nature of European society itself, which was becoming more sophisticated, with more and more estates passing from one generation to the next. Throughout Europe, the general trend to migration that had characterized the Dark Ages had come to a halt. Family roots were now firmly bedded in, with the village settlement in place and, at its centre, the first two "estates": the priest, who prayed for all, and the knight or lord who fought for all...

Honor your family by choosing one of our Family Coat of Arms products!



---




Men Tees


$14.95





Ladies Tees


$14.95





Ringer Tees


$20.95





Ladies Tanks


$19.95





Long Sleeve Tees


$25.95





Hooded Sweatshirt


$47.95





Baseball Jersey


$27.95





Sport Shirt


$38.95





Aprons


$20.95





Tote Bags


$28.62





Mouse Pads


$14.00





Children Tees


$14.95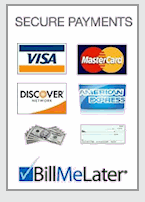 I received the tee shirt and am extremely satisfied. Thank you!

- Ed
We carry Name Brands!