HOME


SURNAME SEARCH


FIRST NAME SEARCH
POPULAR PRODUCTS


COAT OF ARMS


CLAN BADGES


BOOKS & GIFTS


CELTIC JEWELRY


BLACK SHIRT SHOP


CD MUSIC


DOWNLOADS
----------------------------
DESIGN GALLERY


IRISH


FLAGS


CELTIC


TARTANS


SCOTTISH


SURNAMES


CLADDAGH


CELTIC RADIO


HIGHLANDER RADIO
All of our products can be order in bulk for family reunions and get-togethers. Depending on the number of items ordered, we can offer bulk orders at reduced prices for incredible savings from individual items. We also offer embroidered Clan Badge and Coat of arms patches in bulk orders for all of your family and clan festivals.
Don't see your Clan Badge or Family Coat of Arms or do you have a special customized order? Please
contact
us with your special order details and we will be happy to setup a free quote.

Our Heraldry Database has thousands of Family histories to search. Visit Now!

MacNab



Coat of Arms

---

T

he name Macnab derives from the Gaelic 'Mac an Aba', 'child of the abbot'. According to tradition, the progenitor of this great clan was Abaruadh, the Abbot of Glendochart and Strathearn, the younger son of King Kenneth Macalpine. Abaruadh, the Red Abbot, was descended from King Fergus of Dalriada and a nephew of St Fillan, founder of the monastery.....




Stay up to date on our latest product offerings and sales. Get special notice of all of our sales for smart savings. Sign-up for our newsletter!


Email Address:

PDF Celtic Radio
Order Form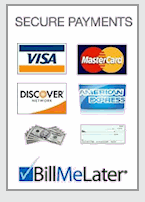 Our Country Database has history and heraldry on 11 countries! Visit Now!


Isle of Man




The Isle of Man (Ellan Vannin in Manx) or Mann (Mannin in Manx), is a self-governing democracy located in the Irish Sea at the geographical centre of the British Isles. Although it is not part of the United Kingdom, it is a Crown dependency.

History of the Isle of Man

---

.....
Thank you so much for the extra trouble you went to to find the British Snelson coat of arms. It looks fine on me and I am so pleased with the order!

- Mary
We carry Name Brands!