HOME


SURNAME SEARCH


FIRST NAME SEARCH
POPULAR PRODUCTS


COAT OF ARMS


CLAN BADGES


BOOKS & GIFTS


CELTIC JEWELRY


BLACK SHIRT SHOP


CD MUSIC


DOWNLOADS
----------------------------
DESIGN GALLERY


IRISH


FLAGS


CELTIC


TARTANS


SCOTTISH


SURNAMES


CLADDAGH


CELTIC RADIO


HIGHLANDER RADIO
Our catalog of products also includes three designer logos created specially by the Celtic Radio designers:

'Enjoy Life' Brand - Pigmented fun t-shirts with our 'Enjoy Life' logo. Stickers available too!

'StormCelt' Brand - Rugged wilderness outdoor wear for the true independent Celt.

'StormGale' Brand - Clothing products to keep you warm & dry when storm winds blow.

Our Heraldry Database has thousands of Family histories to search. Visit Now!

Fraser



Coat of Arms

---

The Frasers probably come from Anjou in France, and the name may derive either from Fredarius, from Fresel or from Freseau. It has also been suggested that they descend from a tribe called Friselii in Roman Gaul, whose badge was a strawberry plant.

They first appeared in Scotland around 1160, when Simon Fraser held lands a.....


Stay up to date on our latest product offerings and sales. Get special notice of all of our sales for smart savings. Sign-up for our newsletter!


Email Address:

PDF Celtic Radio
Order Form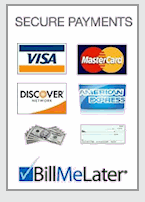 Our Country Database has history and heraldry on 11 countries! Visit Now!


Brittany




Brittany (French: Bretagne, French pronunciation ▶(?); Breton: Breizh; Gallo: Bertačyn) is a former independent duchy, then province of France. It is also, more generally, the name of the cultural area whose limits correspond to the old province.

The historical province of Brit.....


Thanks for the quick responce and taking care of the extra order. Doing business with people as yourselves goes a long way to keep customers coming back, as I certainly will.

- Dana
We carry Name Brands!