HOME


SURNAME SEARCH


FIRST NAME SEARCH
POPULAR PRODUCTS


COAT OF ARMS


CLAN BADGES


BOOKS & GIFTS


CELTIC JEWELRY


BLACK SHIRT SHOP


CD MUSIC


DOWNLOADS
----------------------------
DESIGN GALLERY


IRISH


FLAGS


CELTIC


TARTANS


SCOTTISH


SURNAMES


CLADDAGH


CELTIC RADIO


HIGHLANDER RADIO
Welcome to our Celtic Radio Store - part of Coat of Arms Online Sales! You can help support all of the Celtic Radio broadcast channels and our website by purchasing one of our quality made customized products. We combine our award winning designer graphics with brand name apparels. Our products make excellent gifts for all occasions and especially for the person that has it all!
We produce shirts for clans, organizations or websites! Expediated manufacturing and shipping is available for an additional charge. Please
contact
us for a custom quote.

Our Heraldry Database has thousands of Family histories to search. Visit Now!

MacNab



Coat of Arms

---

T

he name Macnab derives from the Gaelic 'Mac an Aba', 'child of the abbot'. According to tradition, the progenitor of this great clan was Abaruadh, the Abbot of Glendochart and Strathearn, the younger son of King Kenneth Macalpine. Abaruadh, the Red Abbot, was descended from King Fergus of Dalriada and a nephew of St Fillan, founder of the monastery.....




Stay up to date on our latest product offerings and sales. Get special notice of all of our sales for smart savings. Sign-up for our newsletter!


Email Address:

PDF Celtic Radio
Order Form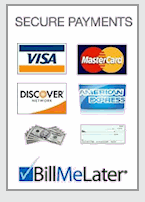 Our Country Database has history and heraldry on 11 countries! Visit Now!


Brittany




Brittany (French: Bretagne, French pronunciation ▶(?); Breton: Breizh; Gallo: Bertačyn) is a former independent duchy, then province of France. It is also, more generally, the name of the cultural area whose limits correspond to the old province.

The historical province of Brit.....


I received the tee shirt and am extremely satisfied. Thank you!

- Ed
We carry Name Brands!