HOME


SURNAME SEARCH


FIRST NAME SEARCH
POPULAR PRODUCTS


COAT OF ARMS


CLAN BADGES


BOOKS & GIFTS


CELTIC JEWELRY


BLACK SHIRT SHOP


CD MUSIC


DOWNLOADS
----------------------------
DESIGN GALLERY


IRISH


FLAGS


CELTIC


TARTANS


SCOTTISH


SURNAMES


CLADDAGH


CELTIC RADIO


HIGHLANDER RADIO
We custom design and produce all of our products with industrial press technologies located at our Boston Massachusetts facilities! This industrial process results in superior manufacturing that will outlast even store bought products. Our base products are supplied from a major clothing wholesaler, so we can keep our prices low.

Orders made today are generally filled within 1-4 weeks depending on our current supply schedule. All products have a 30 day money back guarantee for defects in workmanship. Customer satisfaction is our number one priority!

Our Heraldry Database has thousands of Family histories to search. Visit Now!

Armstrong



Coat of Arms

---

T

he legends and traditions of this powerful Borders family hold that the first of the name was Siward Beorn ('sword warrior'), also known as Siward Digry ('sword strong arm'), who was the last Anglo–Danish Earl of Northumberland and a nephew of King Canute, the Danish king of England who reigned until 1035. The family is said to have been related by.....




Stay up to date on our latest product offerings and sales. Get special notice of all of our sales for smart savings. Sign-up for our newsletter!


Email Address:

PDF Celtic Radio
Order Form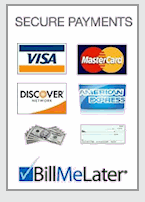 Our Country Database has history and heraldry on 11 countries! Visit Now!


Ireland




I

reland (Irish: Éire) is the third-largest island in Europe. It lies in the Atlantic Ocean and it is composed of the Republic of Ireland (officially, Ireland), which covers five sixths of the island (south, east, west and north-west), and Northern Ireland; part of the United Kingdom, which cove.....




Thanks for the quick responce and taking care of the extra order. Doing business with people as yourselves goes a long way to keep customers coming back, as I certainly will.

- Dana
We carry Name Brands!